Products within our Autism Bedroom Furniture collection are designed for children and adults showing challenging behaviour. All furniture is built-to-last, made for those with mental health challenges. This collection includes waterproof mattresses, water resistant bed bases and bedroom furniture featuring anti ligature designs in each individual furniture piece.
The tough furniture featured in the 'INDI-STRUCT robust contract bedroom furniture range' has scratch resistant polycarbonate panels, full metal hinges and anti ligature doors. Security screws are used throughout inside of an 18mm melamine faced MDF carcass making it very difficult to break down. The tops of the wardrobes can be purchased with a sloping top section. A fluted shelf can be provided instead of a rail; the coat hanger would sit inside of the shelf itself.
As well as providing tough furniture, we specialise in strong bed frames and firm, crib 5 mattresses supportive for both heavy duty use and challenging behaviour. We feature waterproof mattresses within this collection that are both robust and wrapped in PVC protecting the internal foam from damage. We showcase NHS approved, heat sealed mattresses and wipe clean, strong bed bases.
This furniture is more than suitable for use within challenging environments domestically and commercially, with the aim to elevate the quality of life for those who are autistic.
Fast Seller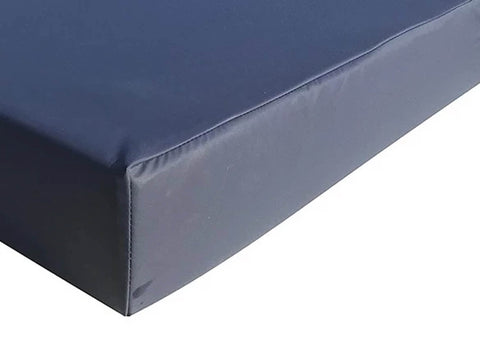 From
£369.00
Est Delivery: 1-2 Days (EXPRESS)
Date may depend on service options and postcode.