Our Challenging Environment collection showcases a variety of beds for disability which are suitable for people with a mental health condition. We offer metal beds, divans and other specialist options, tailoring to each service users requirements including autism and solutions for other psychiatric conditions. We understand that it is a struggle at times to find a durable bed that doesn't break at the first sign of challenging behaviour. As well as sourcing and manufacturing heavy-duty bed frames, we give our customers confidence by selling all of our beds with a heavy-duty guarantee. We appreciate the difficulties faced daily by parents/carers of people with mental disabilities and we endeavour to give you peace of mind during your experience with us.
Our products
Whether you are looking for a modern metal bed frame or a sturdy divan base, we give you the opportunity to customise your new bed to the specification you require. From sensory colours to contemporary looks, you have the opportunity to purchase a safe and sensory friendly bed from us at Reinforced Beds.
Heavy Duty Divan Base
We would like to highlight our Heavy Duty Divan base. The divan base is also one of our most well reviewed products, receiving 90% 5* reviews and counting! Don't take our word for it, see what a customer had to say below:
There are plenty of fabric and colour options available with this bed frame. This bed does not compromise on durability either. Crafted using Extra Solid MDF with no timber in sight, this extends the bed frames life considerably.
It is very important to provide solid, reinforced beds that can withstand high pressure placed upon them. Our beds are made with materials that provide extra strength required for these environments.
Reinforced Metal Beds
We also supply plenty of metal beds styles that are engineered on site by our own engineers. We specifically use thicker steel than you would typically find available as we understand our customer base requires this assurance. When you call our customer service line, you speak to a member of our well informed staff who speak directly to the engineers regarding your order. We find this is essential for providing a seamless process required from any retailer by customers.
Product: Becky Bed in Black
Other Products
If no other standard products are suitable for your environment, we also stock more specialist items. Both the melamine faced robust box bed and the solid foam bed base have no movement when faced with excessive pressure being placed upon them. Due to their design, these beds are anti ligature are great alternatives for people with learning disabilities.
Their sleek and smooth design means there is no catching of material around the base. Their wipe clean material allows for easy maintenance should the need arise.
It's also worth noting that we offer mental health furniture elsewhere on the website. You may require robust furniture to accompany your new or existing reinforced bed.
On top of the wide product range described above, we deliver your full order using our courier for free next day delivery (pending quantities ordered).
We would love to assist in finding the solution that has evaded you. A common comment made by existing customers is that they wished they found us sooner. Whilst this collection is large, please do not hesitate to contact us should your requirements differ to what we offer. We are very confident we can satisfy your requirements whatever they may be.
VAT Exemption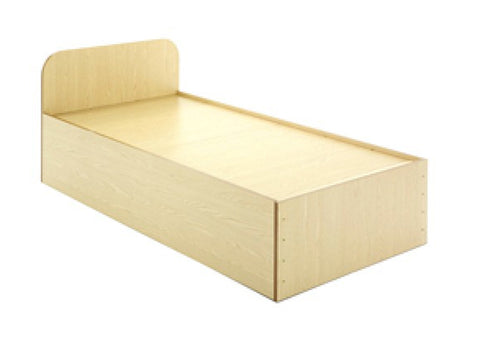 From
£509.00
Est Delivery: 6-8 Weeks.
Date may depend on service options and postcode.
VAT Exemption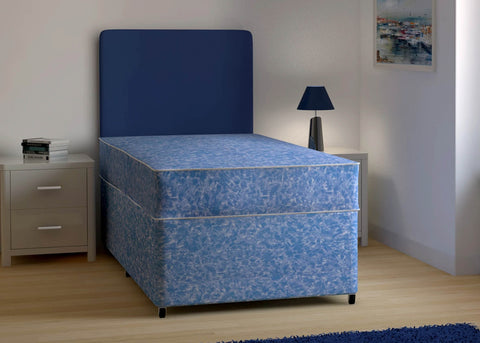 From
£529.00
Est Delivery: 3-4 Weeks.
Date may depend on service options and postcode.