We are proud to present an extensive range of contract beds and furniture suitable for hotel and guesthouse environments. We have many years' experience dealing with the hotel industry which has allowed us to tailor our items specifically to our client's needs. We have the capability to deal with larger companies and are used to dealing with bulk orders from many of our regular clientele. We supply and manufacture a durable range of beds which have become very popular due to their high quality and lifespan.
They can be purchased in a variety of styles from wooden to metal, divans and bunk beds. These are available in a range of sizes and colours to suit the individual taste. Mattresses are also available and as per all our contract furniture adhere to crib 5/ source 5 standards (Please see below).
We offer individual items through to cost effective furniture packages, allowing our clients a quick and efficient way to furnish their rooms. We have a fast and reliable delivery service and many of our products have the option of next day delivery. There are extras available which include assembly and taking items to the room of choice as well as disposal of old beds and mattresses. If there are any items you require which are not on our website please feel free to contact us
Crib 5/Source 5: Under strict UK and EU Government legislation all of the followings must comply to BS7177 standards. The below list is classed as Medium Hazard therefore must be Crib 5/Source 5 regulated. Failure to comply with these regulations may lead to prosecution. This applies to upholstered and furniture coverings. It is down to the customer/client to be aware when purchasing furniture that they are abiding by the correct laws.
Fabric Options
Great Savings on Contract Hotel Bed and Furniture Packages
Featured Hotel Beds
Fast Seller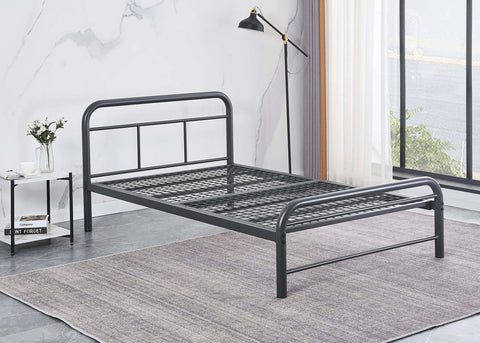 From
£189.00
£209.00
You save £20.00
Est Delivery: 1-2 Days (EXPRESS)
Date may depend on service options and postcode.
Fast Seller
From
£199.00
Est Delivery: 1-2 Days (EXPRESS)
Date may depend on service options and postcode.