Our exclusive range of specialist contract seating feature robust designs that also have comfort in mind. They are available in a range of strong fabrics, leathers or vinyls and can be purchased in many colour ranges also. In this contract range we have seating and furniture that is suitable for challenging behaviours as well as contract strength grade pieces that will furnish many environments such as care homes, hotels and guest houses etc. Any wood featured on the furniture can be finished in a bleached beech, natural beech, oak, cherry, walnut and wenge.
Many different types of products are available with many choices of styles of upholstered seating. The collection incorporates sofas, arm chairs, recliners, sofa beds as well as many others. Delivery is free throughout our store and all products are guaranteed to a minimum of 1 year, some are even guaranteed for 10 Years! We have a great track record of providing this furniture in many prestigious environments, our customers are delighted to have furniture that is not only attractive but is sure to last a very long time.
Fabric Options
Featured Sofas
VAT Exemption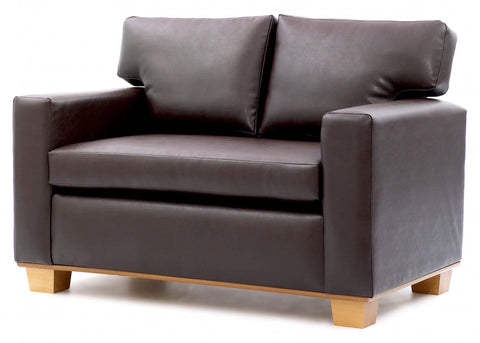 From
£979.00
Est Delivery: 6-8 Weeks.
Date may depend on service options and postcode.