As a company we pride ourselves on building positive lasting relationships with customers from larger establishments to privately owned care homes and individuals. We supply care homes throughout the country as well as many other contract environments. We are affiliated with various care home groups and have the capacity to cater for individual orders through to larger bulk orders.
All of our mattresses are crib 5 and source 5 approved which adhere to the latest fire regulations required for contract environments. We have a wide range of beds available from bunk beds to metal, wooden or divans. We offer these in a range of sizes and colours and all are very durable and suited for residential and care home settings. We also have to offer various cost-effective furniture packages which include dementia and robust furniture and medicine cabinets. We cater for all your furniture requirements and hope to make the order process as easy and efficient as possible. We offer a fast and efficient next day delivery service on selected products, delivery extras also include assembly and disposal of old mattresses. If you cannot find what you are looking for please feel free to contact us and we will do all we can to assist you.
Crib 5/Source 5: Under strict UK and EU Government legislation all of the followings must comply to BS7177 standards.
The list below is classed as Medium Hazard therefore must be Crib 5/Source 5 regulated. Failure to comply with these regulations may lead to prosecution. This applies to upholstered and furniture coverings. It is down to the customer/client to be aware when purchasing furniture that they are abiding by the correct laws.
VAT Relief
Featured Care Home Beds
Fast Seller
From
£199.00
Est Delivery: 1-2 Days (EXPRESS)
Date may depend on service options and postcode.
Fast Seller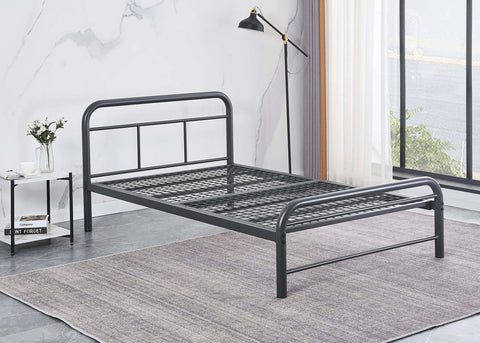 From
£189.00
£209.00
You save £20.00
Est Delivery: 1-2 Days (EXPRESS)
Date may depend on service options and postcode.